Paint By Numbers Personalized is a fun and creative way to express yourself through art. Painting by numbers is a simple way to create stunning artwork, whether you're an experienced artist or a beginner. Moreover, you can transform any photo or image into a personalized paint-by-numbers template with a custom kit. As a result, this allows you to paint something meaningful to you, such as cherished memories, loved ones, or pets.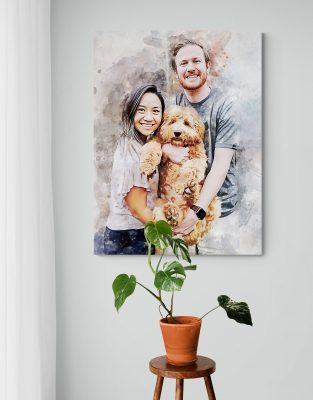 The numbered sections in the template match specific paint colors for easy filling. Painting this way can be relaxing and therapeutic, helping you let go of stress and worries.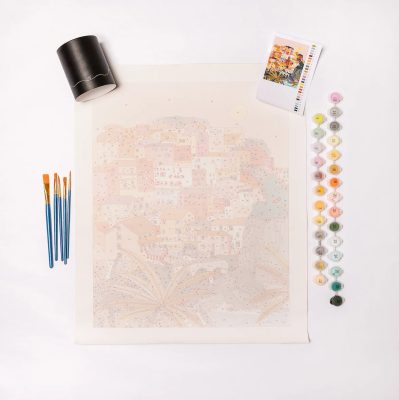 Moreover, painting by numbers is not only a fun and engaging activity, but it also offers various benefits for individuals of all ages and skill levels. In addition to being an enjoyable pastime, it can enhance hand-eye coordination, attention to detail, and artistic skills. Furthermore, after completing the artwork, you can showcase your personalized masterpiece by framing it and displaying it in your home or presenting it as a thoughtful and unique gift to a loved one. Ultimately, custom paint by numbers is an exceptional method to express your creativity and produce a stunning piece of art that you can take pride in.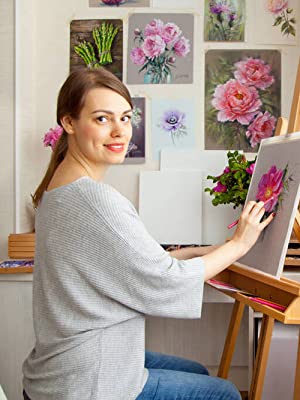 Why you should order custom paint by numbers kits :
Paint by numbers is a fun and rewarding activity that can provide a number of benefits. Here are some reasons why you should give it a try:
Relaxation and stress relief: Painting by numbers can be a calming and meditative activity that allows you to focus your mind and release stress. By following the numbered sections and seeing your creation come to life, you can experience a sense of accomplishment and relaxation.
Improved focus and concentration: Paint by numbers requires you to concentrate on the task at hand, which can help improve your focus and attention span. It can also be a great way to practice mindfulness, as you focus on the present moment and the act of painting.
Creativity and self-expression: Although paint by numbers provides a guide, there is still plenty of room for creativity and self-expression. You can experiment with different colors, brush strokes, and techniques to create a unique work of art.
Fun and social activity: Painting by numbers can be a fun activity to do alone or with friends and family. It can be a great way to bond over a shared hobby or to host a painting party. It's also a low-pressure way to explore your artistic side and have fun while doing it.
Not only can custom paint by numbers be a great way to unwind and tap into your creativity, but it can also produce a beautiful piece of art that you can be proud of.
What's in the paint by numbers package?
1x Numbered acrylic paint set (About 24 different colors, depending on the painting)
1x Numbered high-quality linen canvas
1x set of 3 paint brushes (1x small, 1x medium, 1x large)
1x hanging kit, including 2x screws and 2x non-track hooks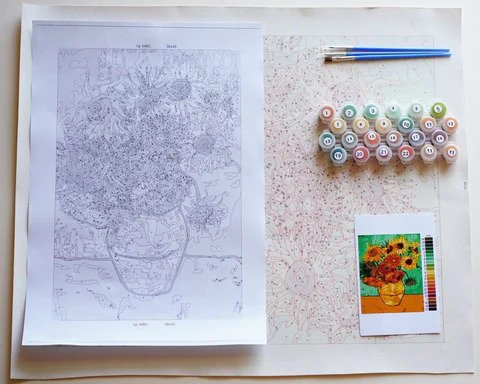 How to Paint your Custom photo?
STEP 1:
Lay your acrylic canvas out on a flat surface. Organize your paint and apply base layers.
STEP 2:
Match the number of paint to the number on the canvas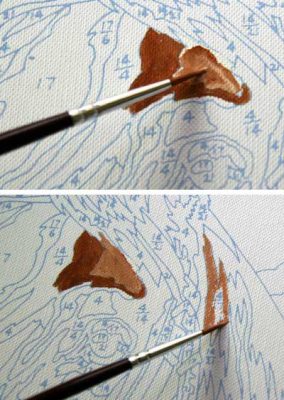 STEP 3:
Stand back and admire your beautiful work! Posting your custom paint by number on social media is also recommended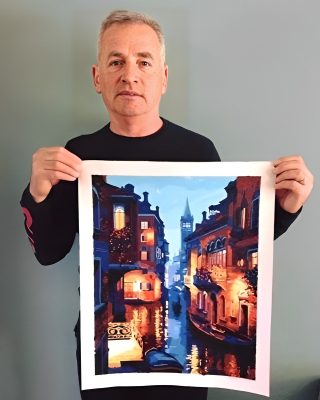 PAYMENT: We accept all Credit Cards & PAYPAL

EMAIL SUPPORT: [email protected]