Take Your Little Vacation From The Real World! Paddington Bear Paint By Numbers is an amazing way to get away from your smartphone screen and channel your energy into an accomplishment. Since not everyone is an artist by nature or training, settling for artwork that comes with directions is the best option. Effortlessly paint your wall art with our paint by number kit regardless of your experience.
Relaxing and Joyful: Engaging with Paint By Numbers brings about a sense of amusement and joy. Moreover, the pleasure derived from crafting a truly remarkable piece of art is beyond mere description. This creative endeavor serves as a means to unwind and alleviate stress during your leisure moments.
Increases Mindfulness & Creativity: Notably, even without prior art experience, you have the capacity to fashion a masterpiece. While indulging in hours of gratification and elation, you concurrently nurture a state of tranquility within your mind by tapping into the realm of alpha brain waves.
A Fantastic Bonding Activity: Imagine dedicating an evening with family or friends to collectively produce your individual captivating artwork, a piece you can subsequently share and cherish.
Perfect Gift Idea: Whether it's a celebration like Mother's Day or a dear friend's birthday, these adult paint-by-number kits stand as exceptional gift choices, embodying thoughtfulness and creativity.
Simplicity of Usage: This user-friendly Paint by Numbers kit comes complete with paints, canvas, and hooks, equipping you to finalize your creation and proudly display your artistic expressions. Can you fathom how effortlessly you can exhibit your creative prowess?
Enhancing Decor: Recognized for their emotionally resonant impact, paintings hold a special place as decorative items. They perfectly complement various spaces, including homes, apartments, offices, hotels, and restaurants, contributing to an ambiance of warmth and character.
For All Ages: An intriguing aspect of these paint-by-number kits is their universality—welcoming kids, teenagers, adults, and the elderly alike to dabble in the realm of artistry.
1x Numbered acrylic paint set (About 24 different colors, depending on the painting)
1x Numbered high-quality linen canvas
1x set of 3 paint brushes (1x small, 1x medium, 1x large)
1x hanging kit, including 2x screws and 2x non-track hooks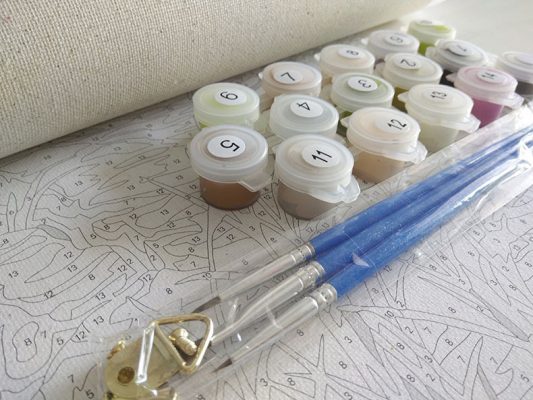 First:
Lay your canvas out on a well-lit area flat surface.
Prepare a small container of water to clean your brushes when changing colors.
Organize your acrylic paint.
Keep a cloth or paper towel to dry your brushes in between washes.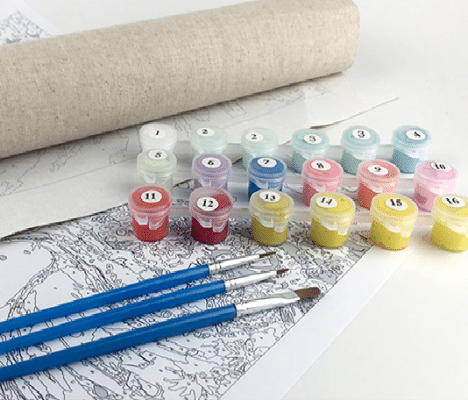 Then:
Match the number of the paint to the number of the area on the canvas (Be sure to match the number with the correct color).
Paint all areas with one color before moving to the next color.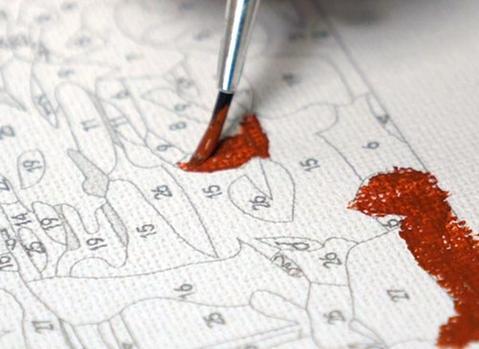 Last but not least, step back and admire your masterpiece. With the assistance of paint by numbers, you'll possess the ability to craft an exceptionally beautiful artwork. Moreover, the highlight is that you'll experience a sense of clarity, reduced clutter, and lowered stress levels.